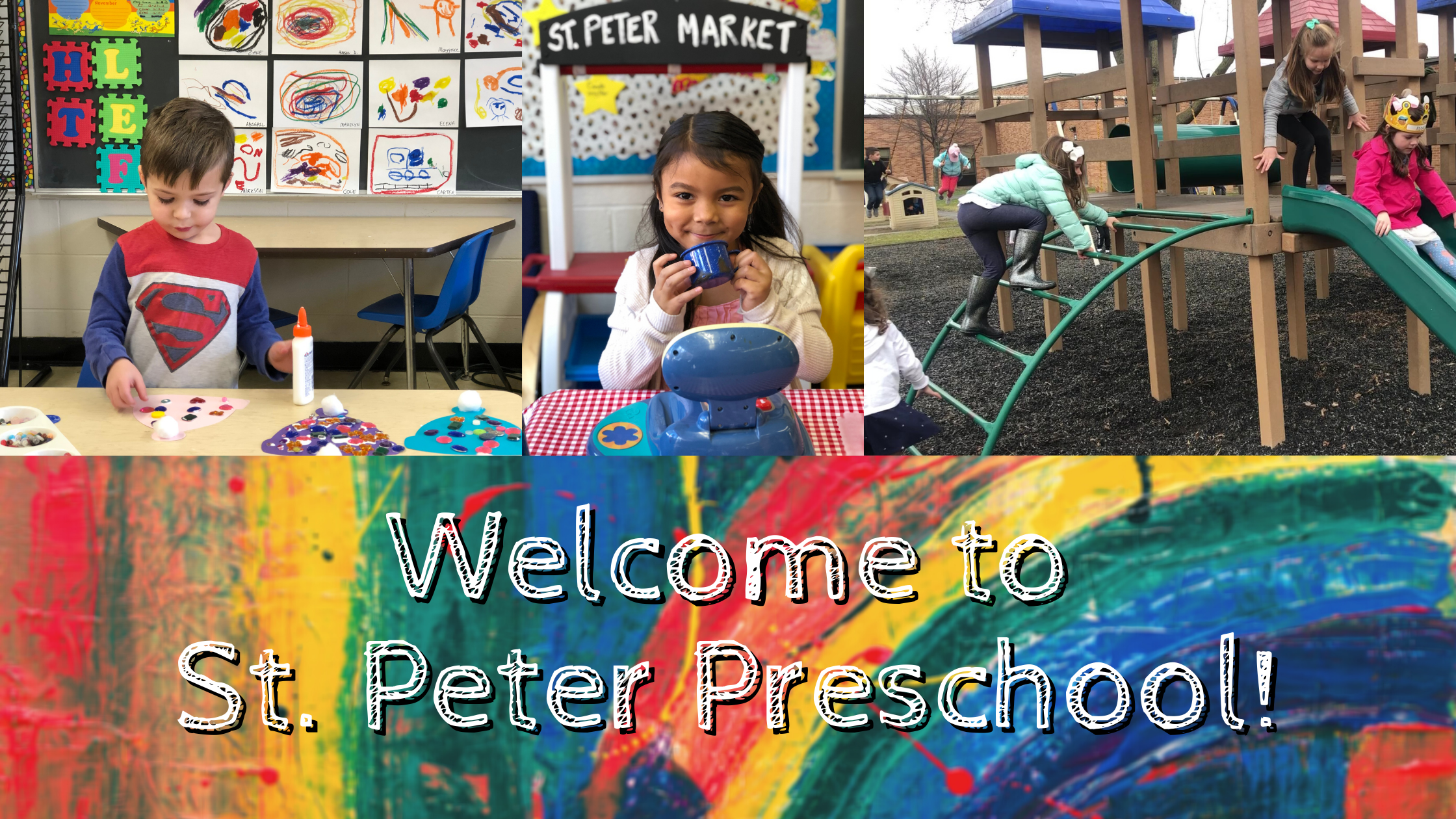 St. Peter Lutheran Preschool is an outreach program that strives to work with young children in a Christian setting, helping them to discover themselves and their abilities; and to use various creative approaches that open the doors for discovery of Christ's love for them.
Registration Dates
Enrollment for the 2020-21 school year is closed. Enrollment dates for 2021-22 coming soon!
Open House Dates
Join us for our in-person Open Houses on January 24th & 31st! January 24th is for children entering 3-year-old preschool in Fall 2021. January 31st is for children entering 4-year-old preschool or our KinderBridge program in Fall 2021. In order to follow social distancing guidelines, this event is for parents only, we also ask that you limit to one parent per household. To sign up for a timeslot, please click the buttons below. Tours will only be given to those who registered in advance. Please arrive a few minutes prior to your time to allow for temperature and health screenings which will be taken at the door.